Developing Leaders
A sophisticated and inventive suite of programs for executives, leaders and their teams
We are proud to help companies across the Asia-Pacific region – such as Microsoft, KPMG, American Express and LinkedIn – inspire and equip their people with the self awareness, tools and skills to become People of Influence.
The Bad News:
We have surveyed thousands of employees about the state of leadership in their own organisations. When employees are asked who they can think of who is truly inspiring – who is truly worth following – many, many people draw an absolute blank.
Um…that's a bit of a worry!
A leader's job is to get results with and through other people. If this is lacking, it is impossible for an organisation to reach its true potential.
The Good News:
We believe it is possible to learn how to be an inspiring and influential leader. Our job is to unlock that greatness.
The three jobs of a leader:
Decide. Act. Influence.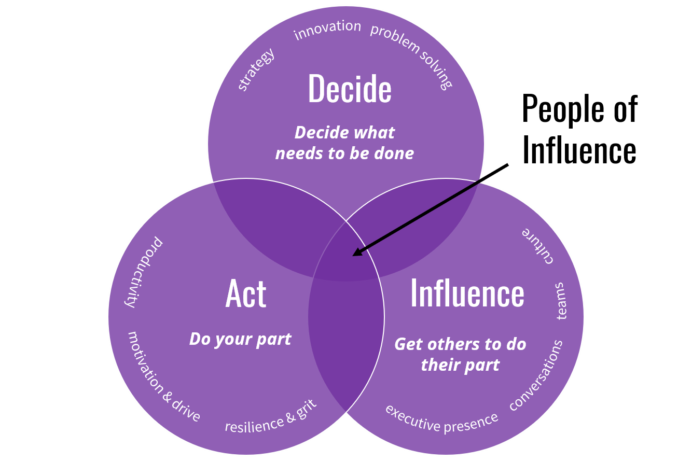 These three areas of responsibility represent
the three Practice Areas where we go deep
on helping leaders develop and grow.
Click on one of the tabs below
to learn more.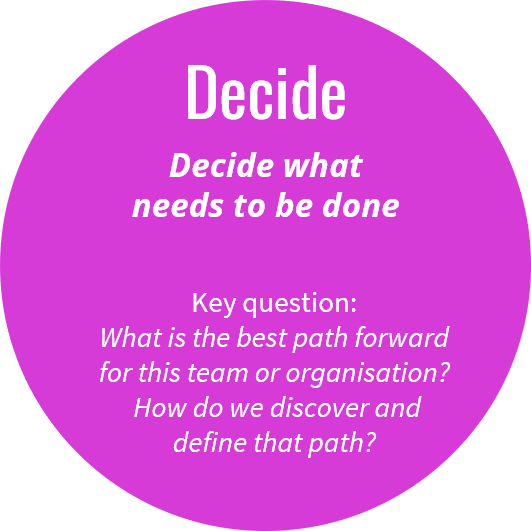 DECIDE
Decide what needs to done
Some problems have easy solutions. If that is the case: solve them!
But some problems are difficult. Seemingly insoluble. Wicked problems. These might be specific business challenges or it might be the challenge of formulating the strategy of the organisation itself. For these cases we need another way forward. A mindset and methodology that spurs innovative thinking sparked by novel insights.
We help innovative companies – like Microsoft, LinkedIn, Uber – and those that aspire to be, unlock their innovative potential and strategic talent in two ways:
Human Centred Design: a proven toolkit for intrapreneurs.
Human Centred Strategy™: a fresh methodology and an emerging field of application.
PROGRAMS
Human Centred Design – We have helped hundreds of leaders understand and apply this famous empathy-led approach to solving difficult problems. The mindset is transformative, the toolset is deep and our experiential approach turns a daunting new way of seeing the world into digestible, practical and motivating steps forward.
Human Centred Strategy™ – Human Centred Strategy is a new and powerful way of helping executives formulate organisational (or team) strategy that does away with tired old methodologies we have relied on as a crutch since the 1980s and 90s. HCS is a proprietary strategic thinking and strategic planning system that marries the best of human centred design methodologies (design thinking) with the latest thinking in organisational strategy.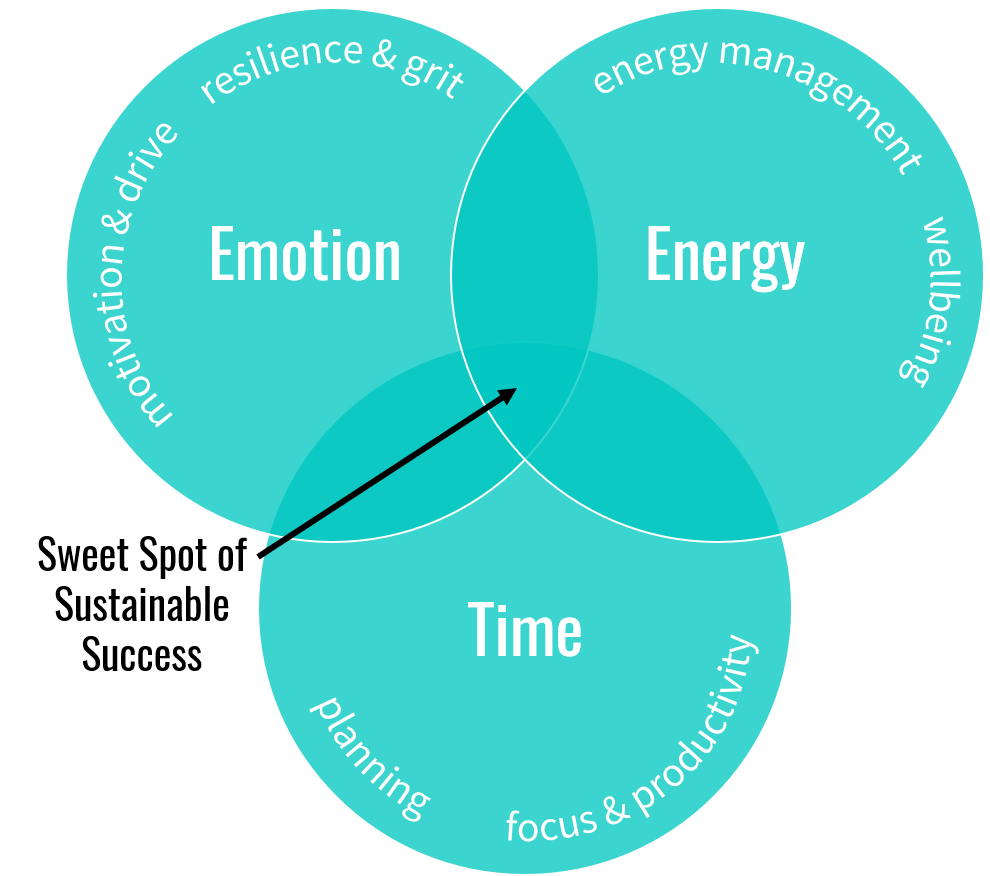 ACT
Do your part
In a time of unprecedented change; where the adaptive challenges people face create ambiguity and uncertainty; where they are being asked to do more with less; where people are stretched and stressed like never before; it is those who master themselves who have the ultimate competitive advantage.
People with the ability to tackle the day with enthusiasm and drive and unstoppable energy; with the skill to persist in the face of setbacks with resilience and grit; and to take absolute control of their time with ruthless prioritisation and execution…well, these people are truly valuable to an organisation.
And even more valuable are the leaders who can create teams (and teams of teams) with these qualities.
To create cultures of high performance (and to become high performers ourselves) technical skills are necessary, but not enough. We need to optimise the use of our three most valuable personal resources – Energy, Emotions and Time – to maximise our results.
The question is: can we do this better than our competitors?
PROGRAMS
---
EMOTIONS
The Psychology of Success – This program is about the mindset habits of success. Unpacking how to optimise our emotions so that we thrive under pressure. It leverages the latest behavioural science on growth mindset, resilience and grit.
---
ENERGY
Enviable Energy Every Day – Many people know the basics of energy, health, motivation and willpower in building wellbeing. But few nail these basics consistently or know how to maintain these habits under pressure.
---
TIME
Super Human Productivity – This is how to be an absolute machine at work. It's a masterclass on the habits of time mastery for efficiency and effectiveness. It's a system curating the universal principles to use daily.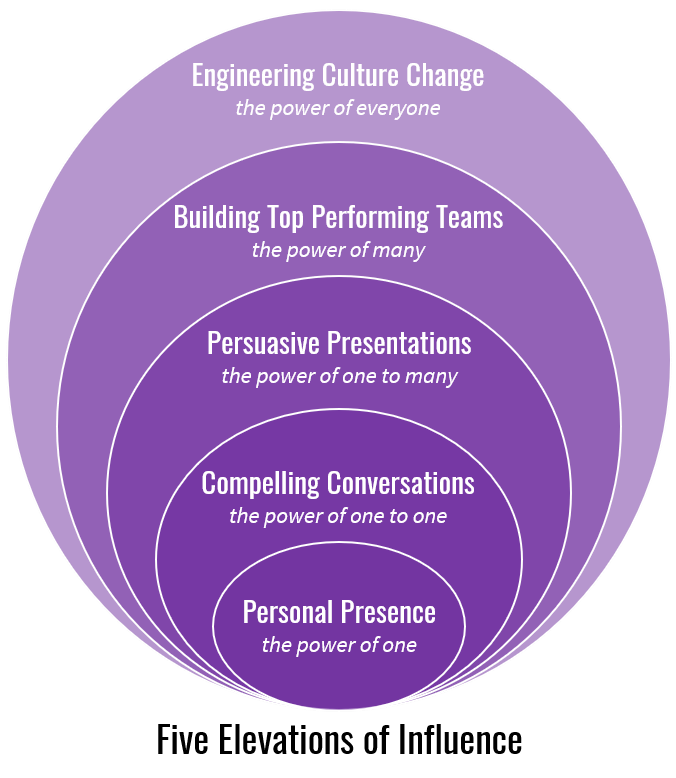 INFLUENCE
Get others to do their part
No great feat can be accomplished alone. So the people with the ability to truly change the world are those that master the power of influence.
These masters are the alchemists of our time. Their medium is neither lead nor gold, but the thoughts, feelings and actions of other humans.
Theirs is that rare power: to motivate individuals, mobilise teams and move organisations forward. To be more and achieve more.
Influence is an ancient art. It is also an emerging science. And it can be learned.
For leaders trying to get results with and through other people, then there is no skill more important than influence.
We help clients master influence at five elevations.
---
PROGRAMS
---
ENGINEERING CULTURE CHANGE
the power of everyone
Are You a Behavioural Engineer? – Organisations the world over are trying to transform or evolve their cultures to be more collaborative, innovative, productive, resilient and agile. Essentially, more competitive. This requires behaviour change on a mass scale and yet almost all attempts within organisations to achieve behaviour change fail. Miserably. This program explores how to use the science of behavioural economics to engineer behaviour change across teams and organisations. Fresh, practical, impactful.
---
BUILDING TOP PERFORMING TEAMS
the power of many
Teams That Work™ – Building teams with collective clarity; connection and psychological safety; habits of communication and collaboration; the commitment to mutual accountability and the courage to tackle adaptive challenges. Based on thousands of hours working directly with teams to help them become high performing.
---
PERSUASIVE PRESENTATIONS
the power of one to many
Presenting with Influence

– presenting to groups with confidence, skill and impact.
The Art of Impromptu – presenting with confidence, skill and impact…without prep!
---
COMPELLING CONVERSATIONS
the power of one to one
Lightbulb Leadership™ – a comprehensive methodology and practical set of tools for ensuring every single leadership conversation adds value. Leveraging neuroscience, behavioural science and thousands of hours of practical experience working with leaders on improving their conversational capabilities.
Conquering Crucial Conversations – the neuroscience of turning difficult conversations into quality conversations that simultaneously drive results and strengthen relationships (and are less P.A.I.N.F.U.L.).
Influencing without Authority – Regardless of how senior we get in an organisation there are always stakeholders we have to influence where we cannot rely on hierarchical authority to aid us.
---
PERSONAL PRESENCE
the power of one
The Smiling Ox Paradox® – This program is premised on the idea that people won't believe your message unless they first believe the messenger. This program unpacks the behavioural science of how we make judgements of other people; why some people are universally admired, respected and influential; and how we can capture some of that magic for ourselves. Exclusive: The Smiling Ox Psychometric Assessment.
Bespoke Learning Journeys
This is when client partnerships become really rewarding and satisfying!
When we get the opportunity to collaborate on shaping, customising or building a program from the ground up. A program that creates change. A program that resonates throughout an organisation. A learning journey that leaves a legacy.
Not all organisations have the foresight, the patience (and let's face it, the budget) to invest in a group of people in this way. But if you do, let's make it special! Let's make it something you can hang your hat on.
These are the sorts of programs our clients give names to. Like GPT Group's Elevate program. Or KPMG's Navigate program. Or M&T Resources' The M&T Academy. Or the ServiceStream Talent Program. Or LinkedIn's EmergIn program. You get the idea!
These sorts of programs involve formal learning, the sort that we provide, but when done well they also include many other ingredients. Ingredients like internal mentoring, external coaching, executive presentations and Q&A, cross-functional sharing in the BAU, team project work supported by group coaching and an end deliverable with executive sponsorship and oversight.
For the sort of formal learning components that we include see the Masterclass Programs outlined above.