Training Senior Leaders
Inventive, energising training programs for experienced leaders
The Bad News:
We have surveyed thousands of employees about the state of leadership in their own organisations. When employees are asked who they can think of who is truly inspiring – who is truly worth following – many, many people draw an absolute blank. Um…that's a bit of a worry!
The Good News:
We believe it is possible to learn how to be an inspiring and influential leader. Our job is to unlock that greatness.
We are proud to have helped companies across the Asia-Pacific region equip and energise thousands of leaders with the self awareness, tools and skills to become People of Influence.
The Elevations of Influence™ model summarises the capabilities we help leaders and their teams develop in our programs.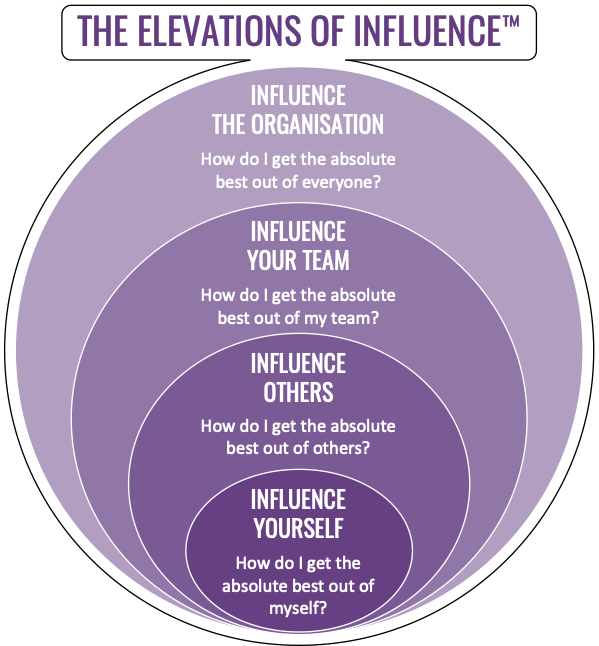 LONGER-FORM DEVELOPMENT PROGRAMS
We love it when clients give us the opportunity to collaborate with them on shaping, customising or building from the ground up a longer-form leadership program. These are the sorts of programs that create change. That resonate throughout an organisation. A learning journey that leaves a legacy.
Below are some examples of program emphases for different cohorts. These are EXAMPLES ONLY. Every client has different needs and thus, the program make-up will differ from client to client.
---
EXECUTIVE LEADERS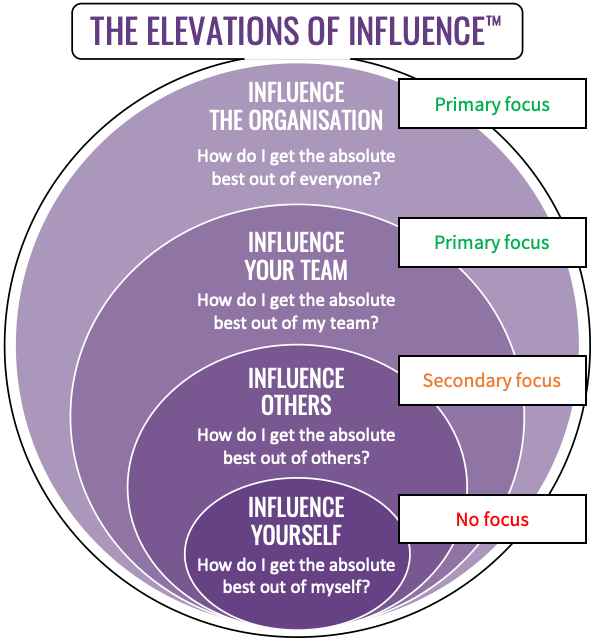 For Executives the emphasis is often on INFLUENCE THE ORGANISATION and INFLUENCE YOUR TEAM.
EXPERIENCED LEADERS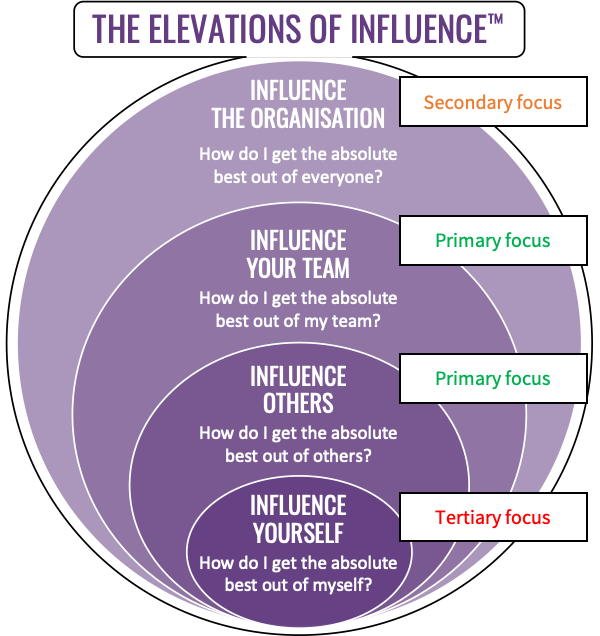 For Experienced leaders the emphasis is often on INFLUENCE OTHERS and INFLUENCE YOUR TEAM with some exposure to INFLUENCE THE ORGANISATION.
EARLY CAREER LEADERS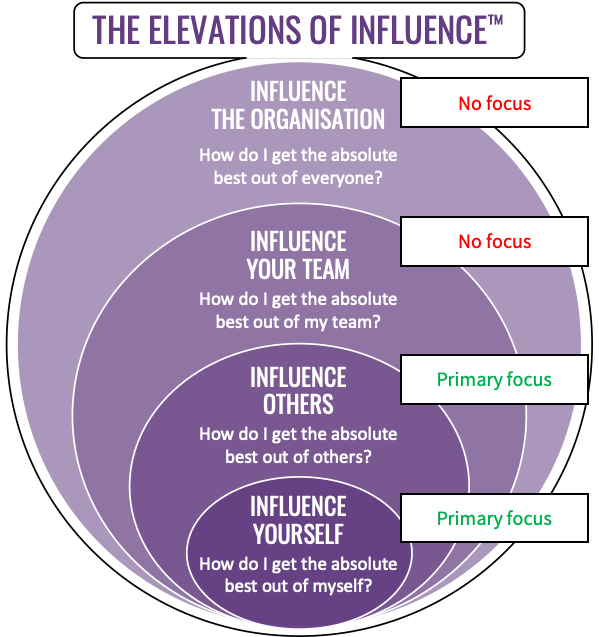 For this cohort the emphasis is usually on INFLUENCE YOURSELF and INFLUENCE OTHERS.
OUR THINKING ON LEADERSHIP
…
WHY YOUR JOB AS A LEADER IS TO BE LIKED
(SHAUN KENNY)
…
HOW TO CHANGE BEHAVIOUR ACROSS AN ORGANSATION
(MICHELLE RUSHTON)
…
HOW TO HAVE UNSHAKEABLE CONFIDENCE AT WORK
(MICHELLE RUSHTON)
…
DON'T START WITH WHY. START WITH THIS!
(SHAUN KENNY)