Developing Leadership Capability
Sophisticated and inventive programs for Executive leaders, Experienced leaders and Emerging leaders
Right now organisations need leaders who lean into challenges with an antifragile mindset and have the knowhow to build high performing teams in an environment of uncertainty and rapid change. 
Since Covid flipped everything upside-down last year we have embraced virtual delivery in addition to face to face delivery. Sessions delivered in the experiential, interactive and high-energy style we are known for, regardless of the medium. We have run these leadership and professional development sessions for clients across the Asia Pacific region – clients such as PepsiCo, L'Oreal, Servier, Dexus and Novartis. 
All our programs are underpinned by our deep expertise and rigour in behavioural economics, behavioural science and applied neuroscience. We are proud of the impact that we are seeing: inspiring and equipping leaders with the self awareness, tools and skills to become People of Influence.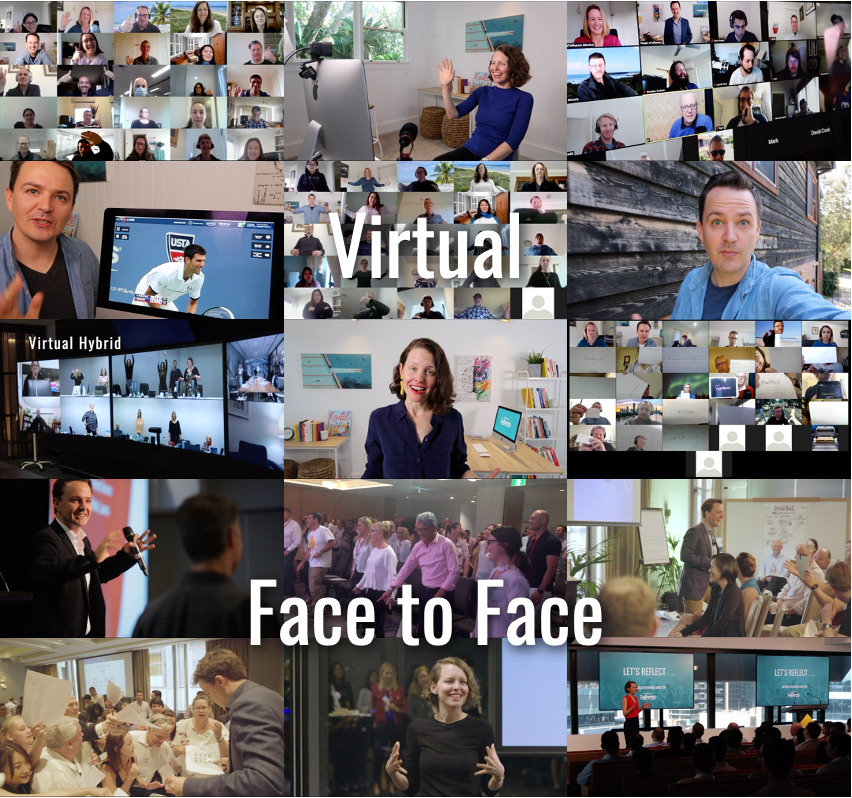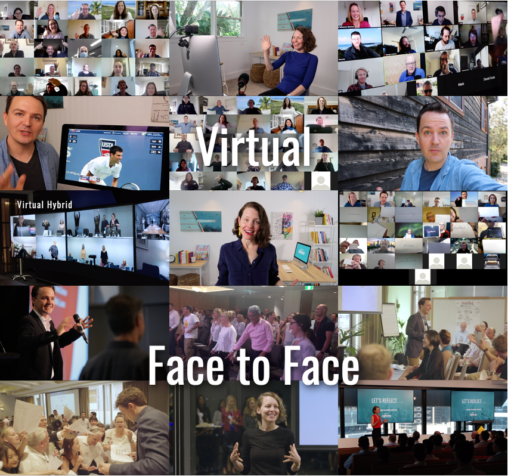 THE TWO THINGS YOU NEED TO BE A GREAT LEADER
VIRTUAL PROGRAMS
Inventive, impactful programs that meet the current needs of clients
All these topics can be done as a 90–180min virtual session. Some programs can be done as a series of sessions (the extra time is for going deeper and/or practising skill), denoted with a pink *.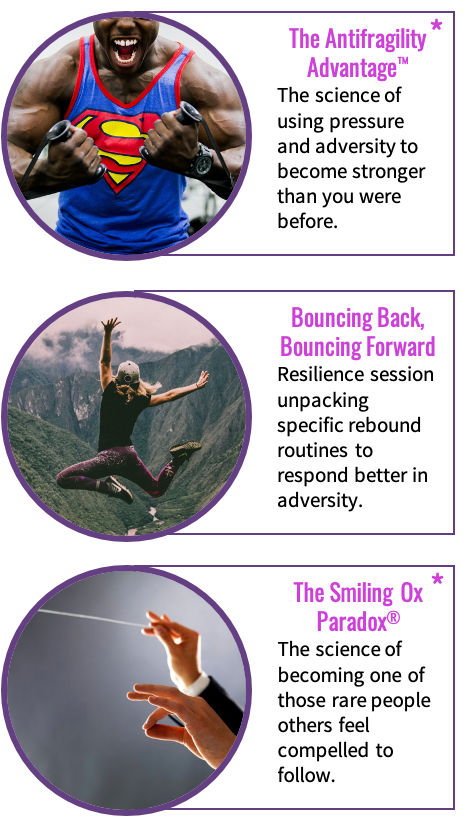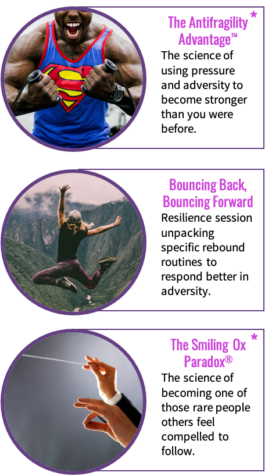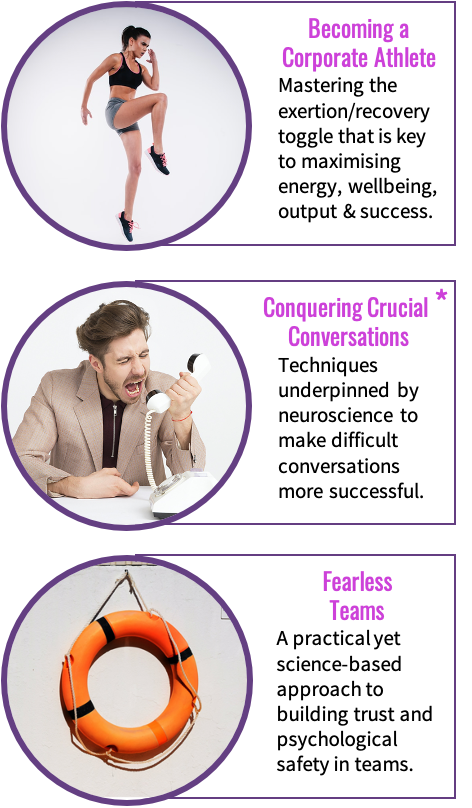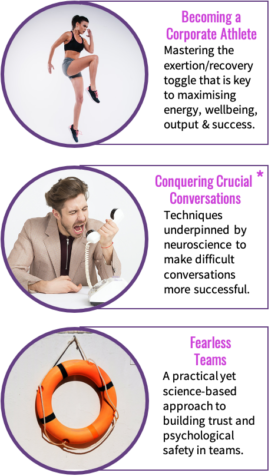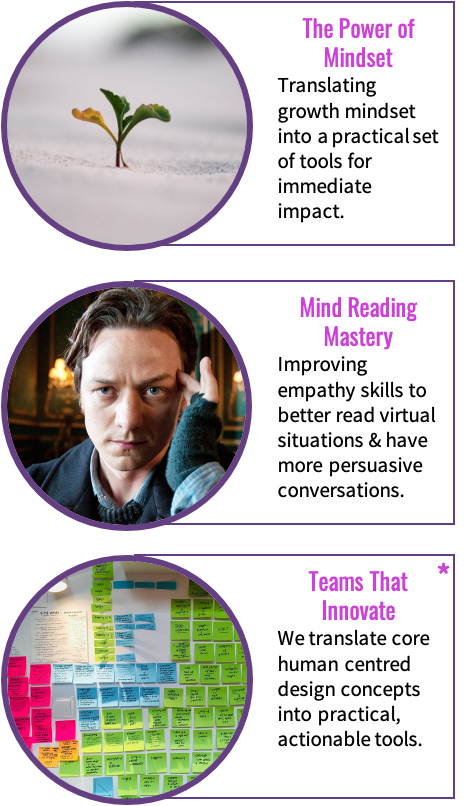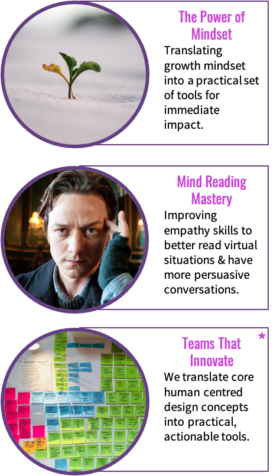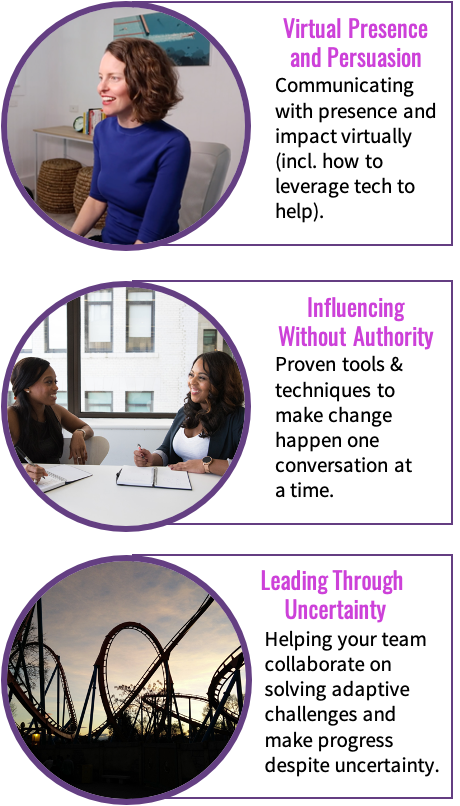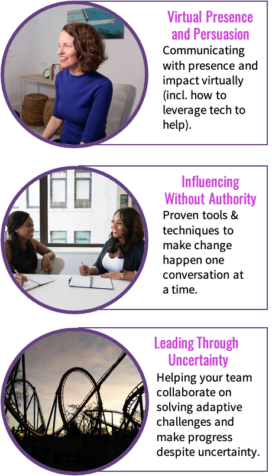 LONGER-FORM LEADERSHIP DEVELOPMENT PROGRAMS
Customised learning journeys for Executive Leaders, Experienced Leaders and Emerging Leaders
LONGER-FORM DEVELOPMENT PROGRAMS
We love it when clients give us the opportunity to collaborate with them on shaping, customising or building from the ground up a longer-form leadership program. These are the sorts of programs that create change. That resonate throughout an organisation. A learning journey that leaves a legacy.
These are also the sorts of programs our clients give names to. Like GPT Group's Elevate program. Or KPMG's Navigate program. Or M&T Resources' The M&T Academy. Or the ServiceStream Aspire and Inspire Programs. Or LinkedIn's EmergIn program. You get the idea!
Below you see some examples of program sequencing for different cohorts. These are EXAMPLES ONLY. Every client has different needs and thus, the program make-up will differ from client to client.
A note on virtual delivery: like all our work these days, these programs can be delivered virtually. This is not unprecedented. For instance, the delivery of LinkedIn's EmergIn program has been almost entirely remotely, as it includes leaders from all across APAC (India, Japan, Singapore, Australia, etc.). Obviously, 2 adjacent days of training are unlikely these days but that's, you know, details!
---
EXECUTIVE LEADERS
For Executives the emphasis is often on INFLUENCE THE ORGANISATION and INFLUENCE YOUR TEAM. It is rare to get an Executive Team in a room for more than a day at a time (even when we were all face-to-face pre-COVID) so this is reflected below.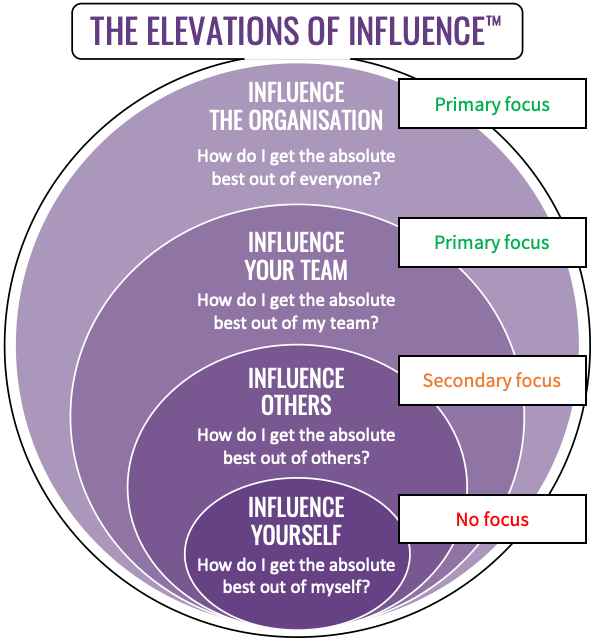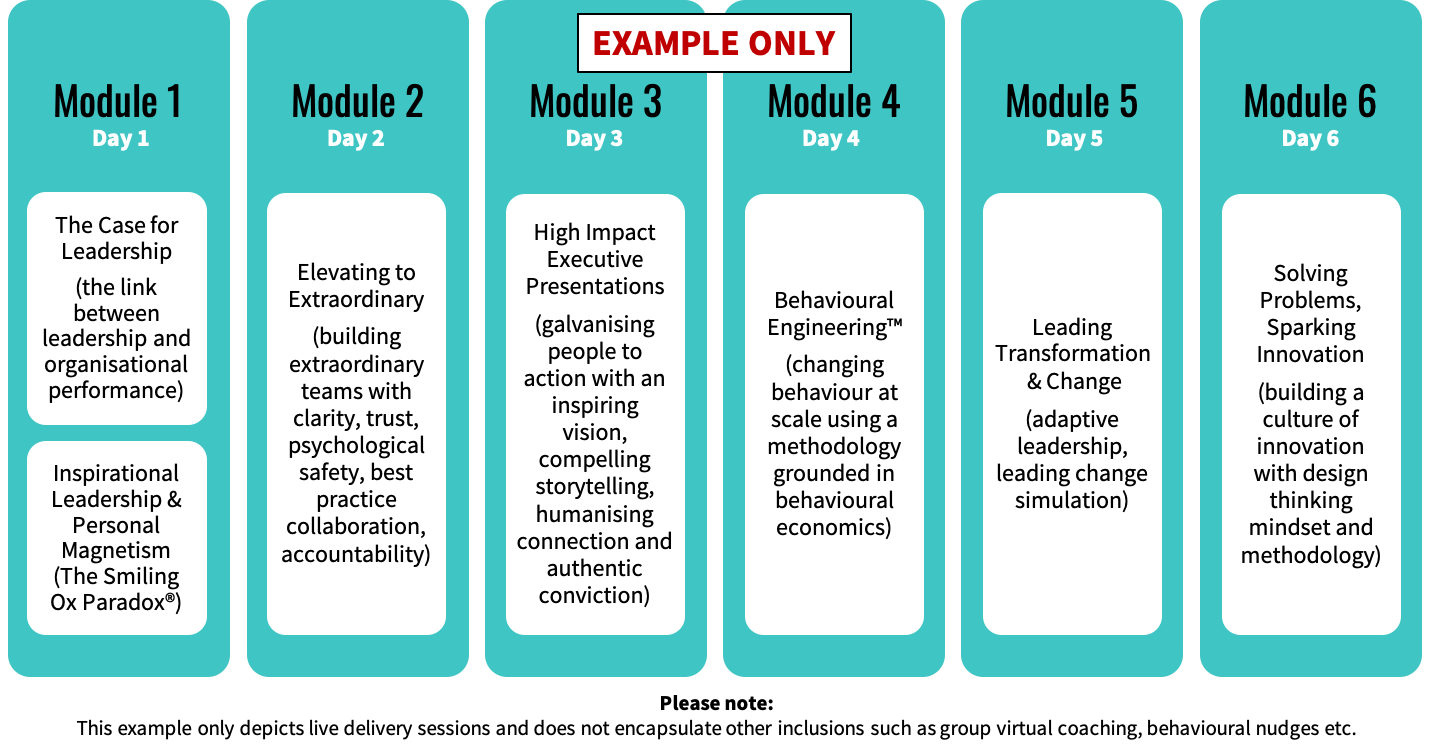 ---
EXPERIENCED LEADERS
For Experienced leaders the emphasis is often on INFLUENCE OTHERS and INFLUENCE YOUR TEAM with some exposure to INFLUENCE THE ORGANISATION. The example below covers quite a breadth of content. Sometimes longer-form programs will cover a smaller number of topics and the focus is on skill mastery (e.g. mastering coaching over a number of modules).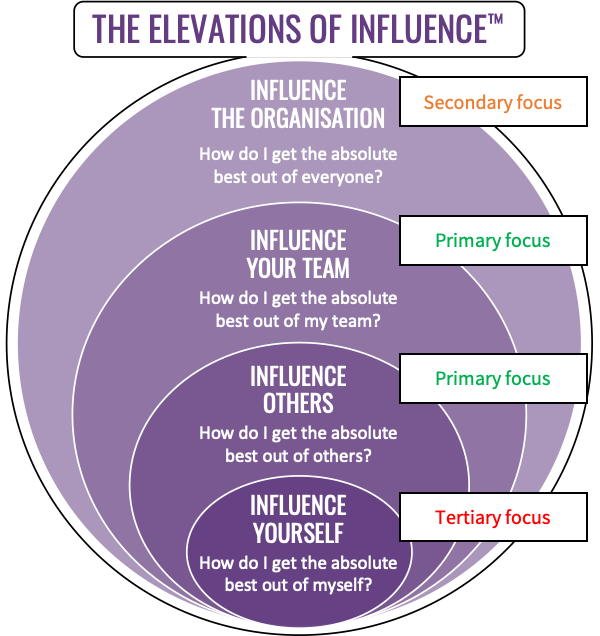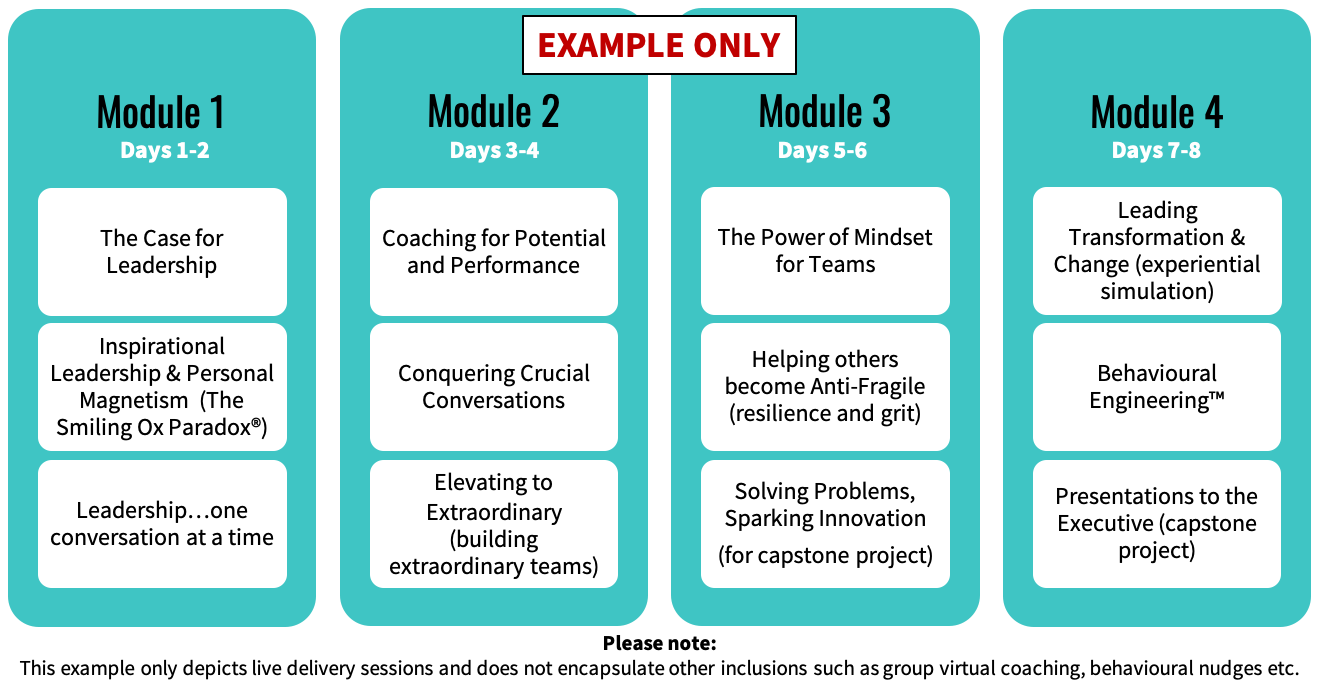 ---
EMERGING and EARLY CAREER LEADERS
For this cohort the emphasis is usually on INFLUENCE YOURSELF and INFLUENCE OTHERS.