Testimonials
It's time to let clients have their say...

"
"Michelle's effort, energy and enthusiasm for growing our extended leadership team (through a lens of Enterprise Leadership) was off the charts. I couldn't recommend Michelle more highly and have no doubt Workwear Group will benefit for a long time as a result. Thank you Michelle."
CEO, Workwear Group (Wesfarmers)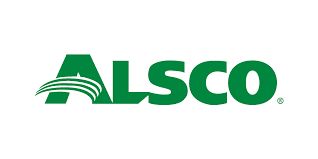 "
"We have had so much positive feedback on the conference, it's very encouraging. Regarding People of Influence specifically, you must be so tired of having people constantly raving about how amazing you are.
So, out of the countless thankyous and positive comments about your session I'll just share my favourite one with you: "Shaun would have to be one of the most inspirational speakers without acting like an inspirational speaker. I got so much out of his session!"
On a serious note, thanks for your efforts and contribution Shaun – you are exceptional and it's a pleasure to have you at our conference."
National Sales Director, Alsco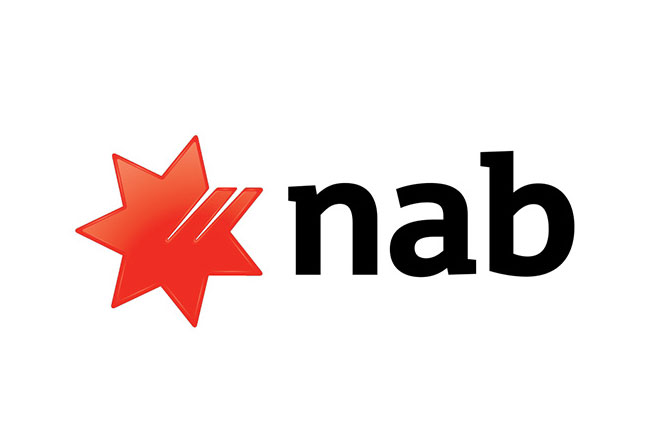 "
"We wanted to say another HUGE thank you for the incredible day you hosted for us last Wednesday at our Personal Direct All Leaders Day! We are all still buzzing.
The feedback has been overwhelmingly positive, with our day being rated ~9.7/10 by our leaders as an NPS indicator in our post-event survey. The inside jokes from the day are still referenced, with several leaders calling you 'Mason' in their reflections on our internal social media site (Workplace) as well. Our leaders have also said they walked away feeling energised, connected, inspired and confident in their roles as leaders post the sessions.
We really appreciate the energy you brought to our team and we know this will have had a huge impact on our team's engagement."
Internal Communications, NAB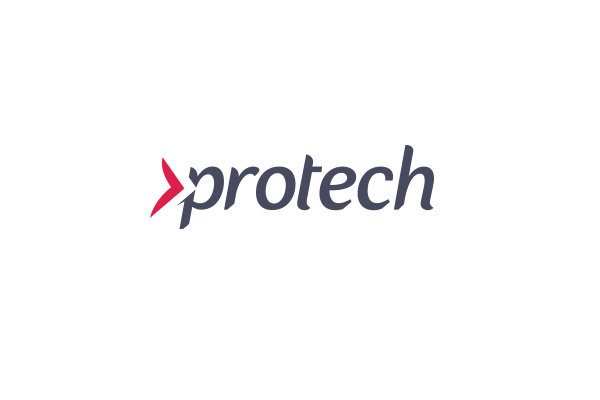 "
"Michelle Rushton and Shaun Kenny from People of Influence were the key facilitators at our recent national staff conference on the Gold Coast. Partnering with us right from the get go to create an event which really delivered on our goals for a memorable experience that delivered tangible outcomes, it was an absolute pleasure to deal with them at every stage.
The feedback we received from our staff was phenomenal, with each and every person walking away inspired and empowered. The impact of a day like that with our staff is invaluable, and we will be following it through with an ongoing program to drive growth mindset and embed our behaviours to thrive!"
Group GM People & Culture, Protech

"
"Thank you for a fantastic day yesterday. Your facilitation mastery, energy and keen humour were just what we needed to make it a superb event. Some of the team have described it as the best offsite ever! Look forward to working with you again on the next one."
Head of Operations and Transformation, Westpac

"
"Michelle was the speaker at our recent Executive Manager Forum (of 40 Executive Managers). Whilst I learned more on psychological safety, I also learned so much about how to create engagement in virtual sessions. The feedback was brilliant and the participants loved her energy. The best part was the practicality of her guidance."
GM Cyber Business Performance, CBA

"
"I've worked with Shaun and his company People of Influence on a number of occasions now and I can't recommend the work that he does enough. Whether it be delivering creative, engaging and thought-provoking sessions for an Executive Team or partnering on a 6 month top talent program, Shaun's ability to add value cannot be understated.
I, in particular, want to highlight Shaun's thought leadership as well as his skill as a facilitator. I often think of Shaun when putting together programs, given his knowledge of how to create memorable and effective learning experiences is in my opinion, second to none.
Such has been his effect on our organization that participants in his programs now reach out to Shaun directly to replicate his magic for their own sessions and learning experiences. A true asset to any learning and skill development initiative indeed."
Sales Performance, LinkedIn Asia Pacific

"
2022: "The Elevate program has been a stand out experience in my career. Your business I hope is flourishing – there are many out there that look to offer something similar and I can assure you from my experience the value of the service your business provides is incredible by comparison."
Senior Leader, Sutherland Shire Council
2021: "I had the pleasure of partnering with Michelle in May 2021, on a series of sessions targeted at Leaders to support performance conversations. It was a pleasure to work with Michelle, who was responsive, dynamic and quick to understand and define our needs. A high-energy professional facilitator, great story teller that kept participants engaged and wanting more!"
Learning and Development Lead, Sutherland Shire Council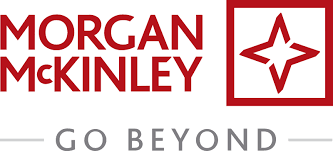 "
"I originally met Michelle at a Linkedin conference and I was inspired by her energy and innovative approach to leadership development. We subsequently engaged Michelle to assist with our own leadership development program at Morgan McKinley. Michelle did a fantastic job of really understanding our needs and building a bespoke program for us that focused on the key areas that we were looking to drive. This was very well received by the leadership team and through the follow up process has now become embedded in our business. I would have no hesitation recommending Michelle."
APAC Regional Managing Director, Morgan McKinley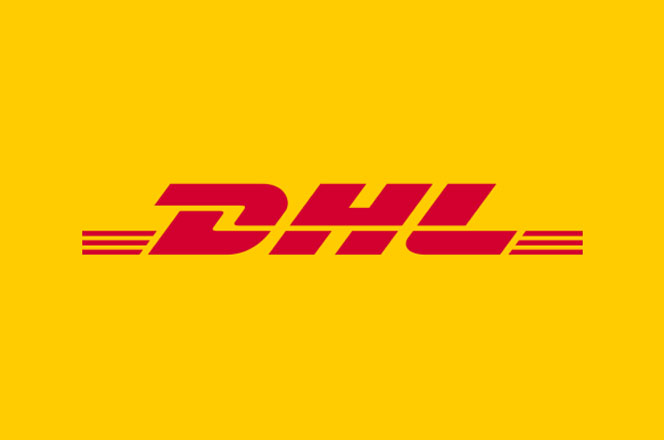 "
"DHL Express Australia recently held a Sales Conference for 170 of our key management and Sales & Marketing staff at the Sofitel Noosa Heads, Queensland. Having taken on the participant's feedback from previous similar DHL events, myself and the other members of the organising committee were determined to ensure we delivered an event that was as impactful and enjoyable as possible.
We engaged Shaun Kenny during our event planning phase, initially purely as the keynote speaker on the topic of building influencing skills, but in the end Shaun delivered a lot more than just that one session. Shaun was generous with his time in getting to know us and understand in detail what key messages we were really wanting to communicate effectively in our limited time at the event.
Prior to the event itself, Shaun made the effort to visit our premises on two separate occasions, during which time he made quality suggestions around the session content, "flow" and timing, based on his extensive experience in running events such as ours.
The outcome was nothing short of sensational, and we have had fantastic feedback from the team who overwhelmingly found the sessions Shaun facilitated to be engaging, fun, informative and memorable. I would not hesitate to recommend Shaun to any company looking to maximise the success of their conference, planning session, training workshop etc."
Vice President Commercial, DHL Express

"
"Michelle is able to take a critical business concept and deliver practical solutions through great communication, plenty of engagement and a splash of laughter. The next gen of high performance…..that talks to you."
CEO, RCSA (Recruitment, Consulting & Staffing Association)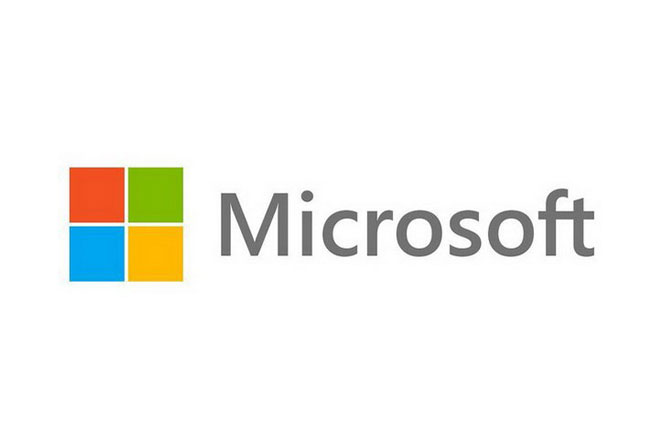 "
"Shaun is one of the most delightful and talented facilitators I have ever worked with. Engaging, funny, creative and with a deep interest in human learning and development, he has this amazing ability to inspire an audience at scale. We have used him for our design thinking workshops at Microsoft, and the feedback was overwhelmingly positive – both around the content where we learnt a new skill, and his style.
Shaun's impact goes beyond a workshop – he has a deep interest in lasting impact, and has provided ongoing coaching sessions for our teams, and been a great sounding board for us. Someone with impeccable integrity who is a natural connector, he is one of the most generous people I know with his time and ideas. I just wish we could clone him so even more people can benefit from his talent."
Chief of Staff to the Managing Director, Microsoft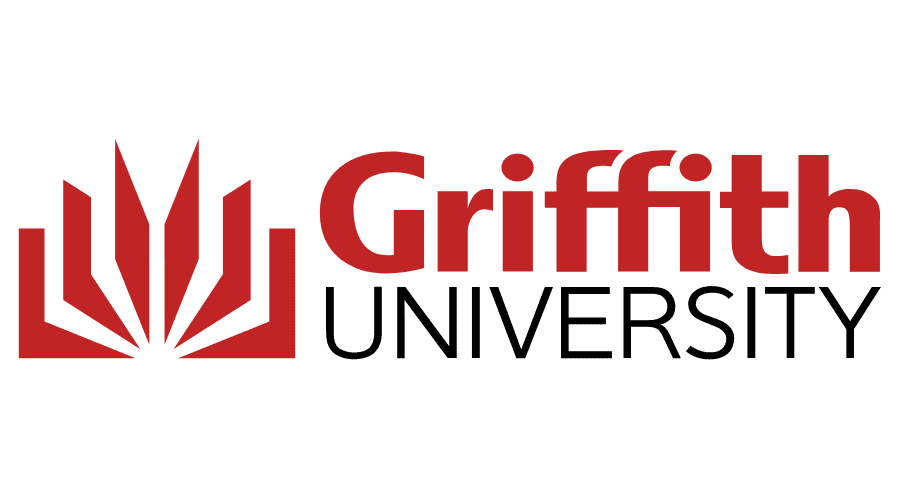 "
"How completely refreshing. I recently joined a group of 40 education colleagues to engage with Michelle in the workshop – The Smiling Ox Paradox. We were all keen to find out more about how to activate our strengths as people of influence, and there is no doubt this session provided us not only with the insights we needed, but with the tools to confidently launch into our respective spaces to make a splash! Both warm and strong, Michelle is a person of influence, and we will be seeking her out for more inspirational sessions. Thank you Michelle."
Dean, Educational and Professional Studies, Griffith University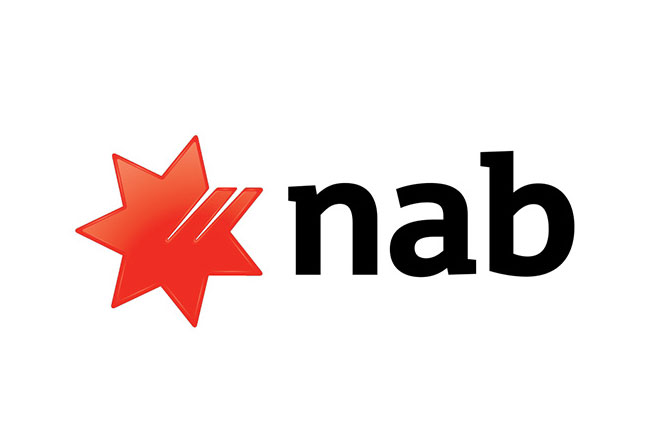 "
"I have been lucky enough to work with Shaun a number of times and have always been amazed at his energy, creativity, knowledge and ability to hold the focus of a room with both his humour and personable style.
The events that Shaun has facilitated consistently received excellent feedback from participants and he quickly became my first choice whenever I was in need of a facilitator that I knew could understand and deliver exactly what I needed. I have seen him with multiple audiences across many topics and objectives with an unwavering focus on quality in everything he does and an ability to facilitate a crowd of hundreds at a learning week as easily as he manages a group of twenty executives at a strategy day or a small team of ten at a team building offsite.
He takes on all the planning and preparation which makes events so easy and enjoyable and I certainly look forward to working with Shaun well into the future.
I cannot recommend him highly enough (even at the risk of him becoming too busy and too hard to book!) and really wish that I could use him to facilitate all my events!"
Head of Change Implementation, NAB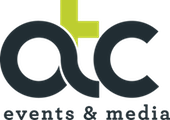 "
"Michelle recently facilitated a fantastic one hour Influencing workshop at our annual conference (ATC2019) for a group of 100 Senior Recruiters and Talent Leaders. Several times that day, attendees walked up to me and said things like "Thank you for Michelle's session – triple thumbs up!" From an Event Producers perspective, Michelle was a dream to work with – professional, organised, terrific content and a presentation style that touched hearts and minds."
GM Events, ATC Events & Media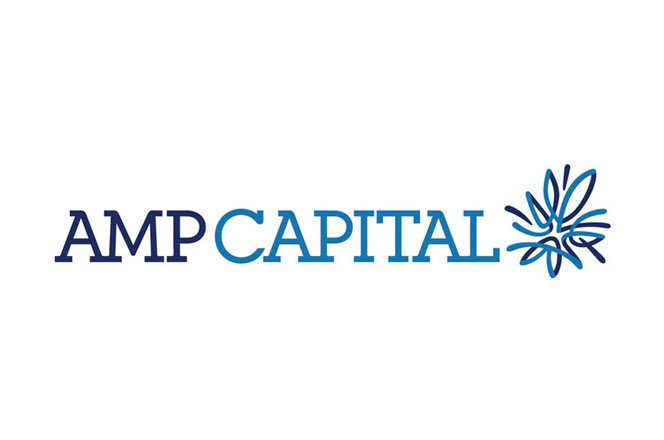 "
"What an amazing experience to have Shaun facilitate our Strategic Workshop and the Design Thinking process to challenge the current status and enhance the creative thinking across the senior leadership group within AMP Capital Shopping Centres. Shaun's high level of engagement, bright and vibrant personality and ability to engage with the wide spectrum of leaders within our business was exceptional to watch.
The greatest compliment to Shaun is to have personally witnessed a number of groups of talented people within our business applying the principles demonstrated within Shaun's design thinking and brainstorming; to solve challenges, problems and capitalise on opportunities across our business and stretch the boundaries within our $16 billion property business, beyond the traditional approaches within the industry.
Shaun converted the hostages and holiday makers to hard workers and from the feedback I have received personally, all of our leaders have taken enormous value from our initial workshop and are applying it across our business. I look forward to working with Shaun in the future."
Managing Director, AMP Capital Shopping Centres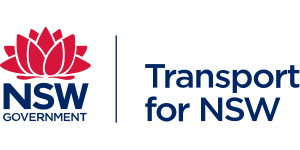 "
"Such an inspiring & engaging session! Really had me thinking about my own self development. I left her session feeling really positive & empowered. Michelle's energetic approach & passion for what she does is really inspiring, practical & valuable to her audience."
Talent Specialist, Transport for NSW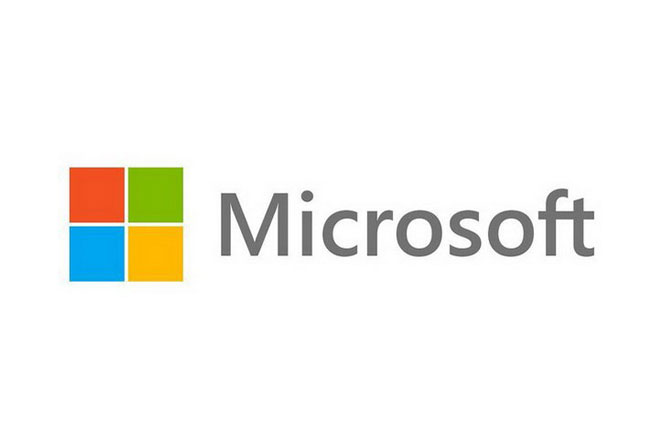 "
"I have worked with Shaun Kenny on a number of occasions. On all of these he facilitated events with great professionalism and creativity. He engages and manages the audience well, navigating various cultures and backgrounds in the same meeting. He is able to connect with the audience at scale and ensure that these meetings drive the right outcomes. Shaun is well prepared for his role and looks to add value in unexpected ways. He is a pleasure to work with and I wouldn't hesitate to recommend him."
Managing Director, Microsoft Australia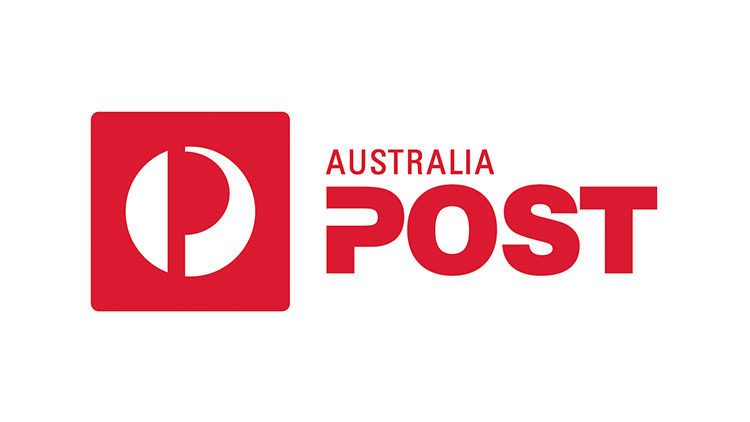 "
"Michelle's presentation left me feeling excited and inspired! With a workshop on the art of first impressions, Michelle dove into the psychology behind this fascinating logic. Within my industry, this has really enabled me to gain more insight into how I can build my skill set in order to identify positive attributes and find continuous success!"
Talent Acquisition Specialist, Australia Post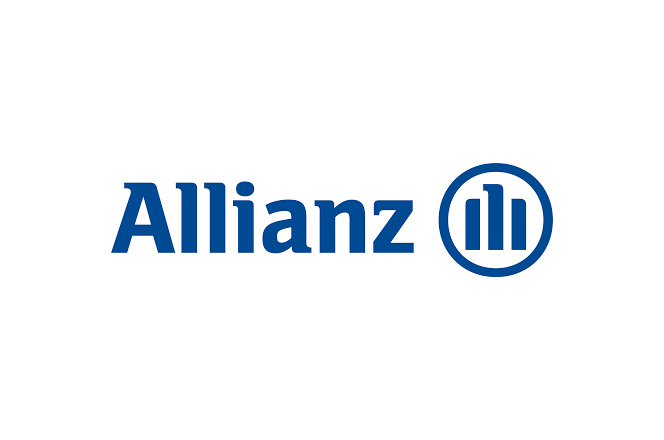 "
"After a big year of change and challenges, Shaun was invited to facilitate an important end of year off-site for our team. Shaun designed the day based on our needs and delivered one of the best workshops the team has seen. He captured the audience right from the start and shared important insights whilst keeping everyone energised, engaged and entertained through-out the day.
Shaun's ability to share knowledge in a warm, funny and professional manner is impressive and he was the perfect answer to the end of a big year. It has impacted positively on the whole team, not only did it help to bring the team together but everyone took away valuable lessons which have helped to build strong foundations for next year."
CEO, Allianz Global Corporate & Specialty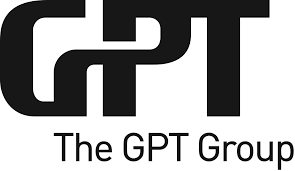 "
"Michelle is a fantastic coach! I can't recommend her highly enough. The advice Michelle gave me was practical, insightful and valuable and has greatly assisted in my approach to things. She is always a pleasure to work with."
Manager, GPT Group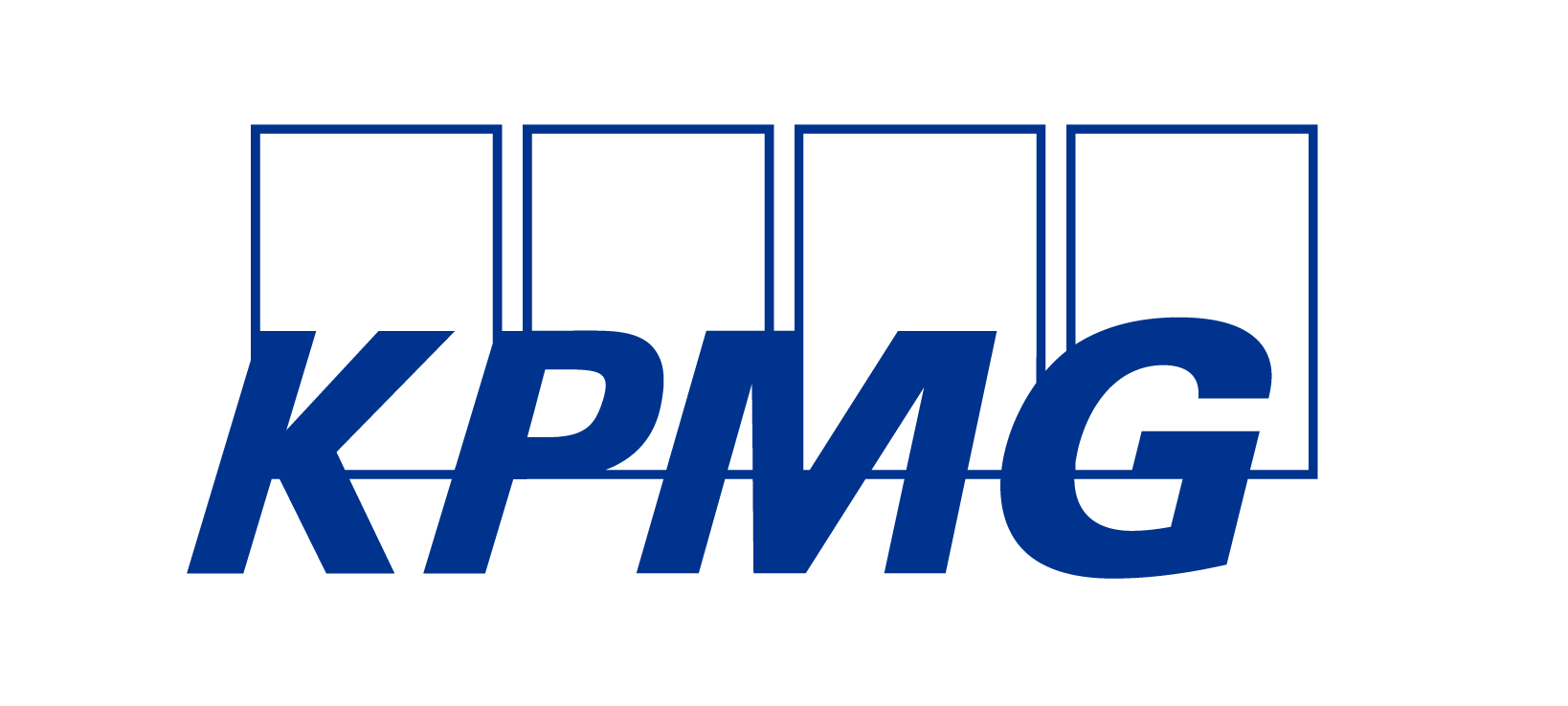 "
"It's always great working with Shaun – he is knowledgeable, engaging and energetic. Shaun connects with our people and we often get feedback that he is intelligent and funny! I have no doubt that Shaun will make every event a success."
Head of the Leadership Academy, KPMG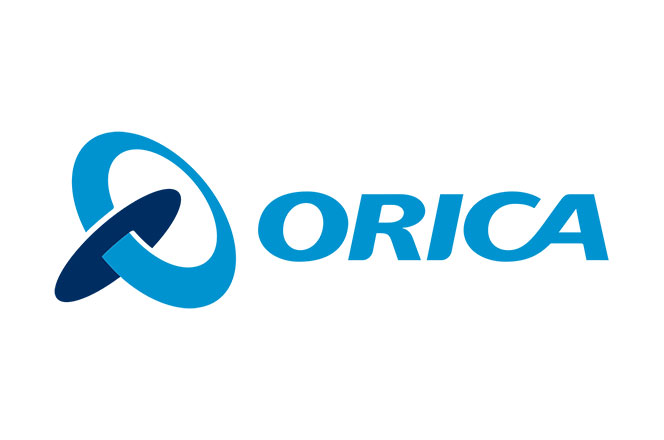 "
"Shaun brings a style that will guarantee the success of your conference or workshop. With Shaun it's an experience. He generates an amazing energy in the room, and in the two days we shared with him it was clear he had done his homework. He's able to personalise the issues in an organisation, and also bring to bear a wealth of lessons learned from other industries. A true professional, one of the best facilitators I've ever witnessed, I'll certainly be recommending Shaun to all of my colleagues."
Global Manager – Training Implementation, Orica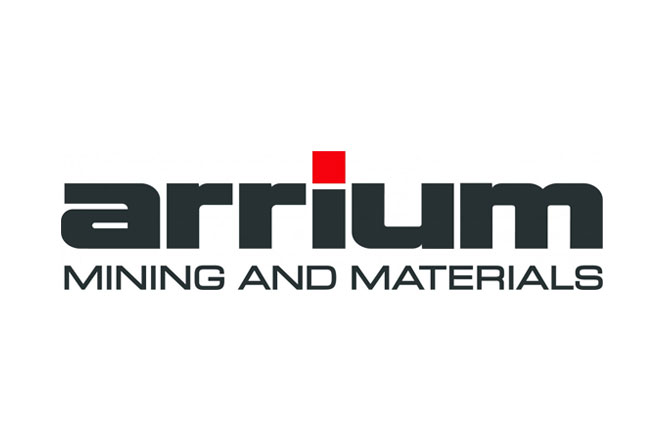 "
"If I could bottle the energy and enthusiasm Shaun brings to a room when he's facilitating, I'd be writing this from my own desert island, not from a cramped E65 bus. The atmosphere he creates is every conference producer's (or similar) dream. You can sit back and literally see the faces of your participants light up (and at times crack up) with enjoyment and enlightenment about whatever he's facilitating.
The only negatives you'll have when dealing with the feedback forms is the length of time it will take you to get through them as participants can't seem to stop rambling on about how fantastic Shaun is. You'll almost get sick of hearing, 'Don't change a thing…especially the facilitator.'
But he's not just a winner on the day. Put simply, his style makes learning stick. Even years later, I've had grads talking to me about the key takeaways from his sessions and the impact it's had on them.
If you're reading these recommendations trying to decide if Shaun's the facilitator for you then stop reading and book the guy. Not only will your facilitation and learning needs be delivered 100%, you and your participants will have a seriously good laugh throughout the whole process."
Learning and Development, Arrium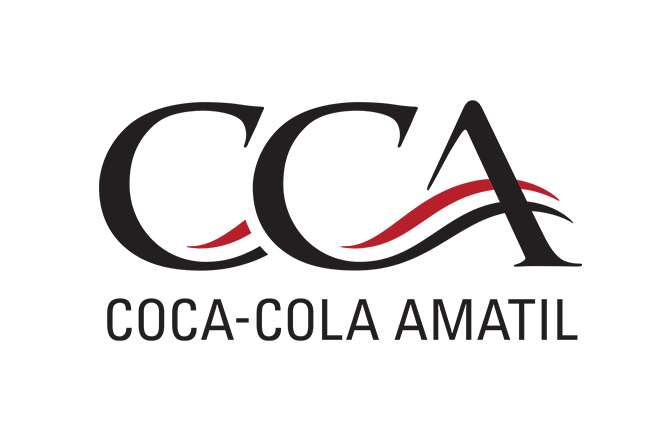 "
"At our recent National HR Conference I had the wonderful opportunity to attend a session on motivation and engagement facilitated by the amazing Shaun Kenny. Shaun's incredible energy, passion and humour was contagious and refreshingly entertaining. In my 32 years as part of the Australian workforce I have never seen a better facilitator/presenter. Luck is the staff of an organisation smart enough to hire this young man!
At no point during his engaging one hour session did his overriding message about personal responsibility and behaviours get lost or overridden by the well pitched humour. It was all incredibly well balanced. I would highly recommend this professional to provide the highlight of any training program or business conference. Thank you Shaun for your amazing insight and energy. It was a job very well done indeed."
Learning and Development Manager, Coca-Cola Amatil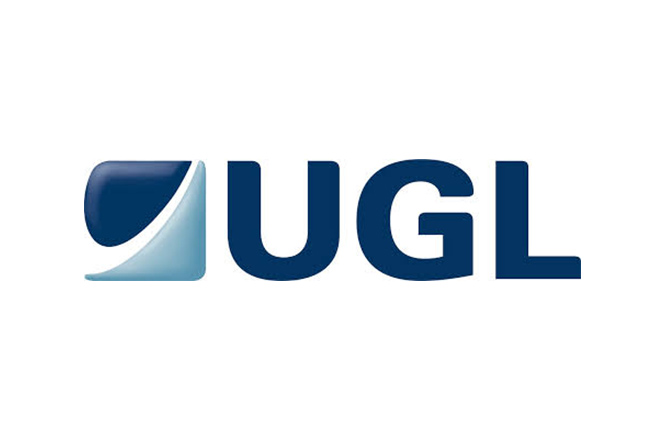 "
"Shaun assisted UGL design the content and structure and facilitate our first Annual Project Managers Convention. The level of energy and the amount of fun and laughter Shaun brought to the convention was fantastic whilst still capturing the key messages and tying all the fun back to the main points UGL were wanting the Project Managers to capture. The Convention was a huge success due to Shaun's facilitation skills and quick wit. The value he added to the design of the content and during the Convention was priceless. We can't wait to work with Shaun again."
GM People & Culture: Utilities & Resources, UGL Limited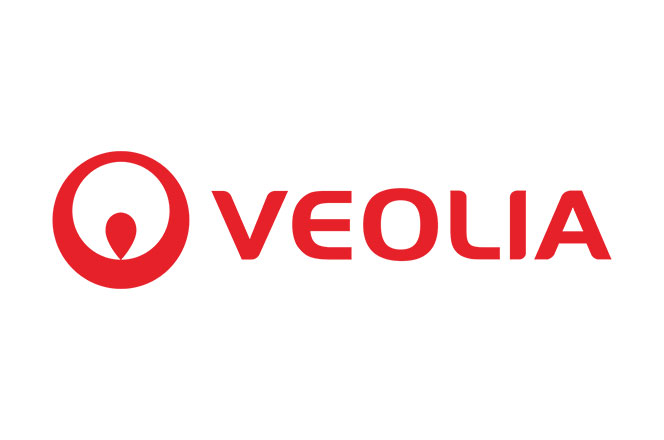 "
"Shaun Kenny was recommended to me by a friend who attended a session facilitated by Shaun. My friend isn't one to overstate matters so when he said that Shaun was excellent, I took note! And when Shaun ran an offsite day for my legal team recently, he certainly didn't disappoint.
His energy and ability to manage a room of born and trained sceptics is impressive. But not only is he a good MC/facilitator, the actual content of the Smiling Ox Paradox® program that he delivered to us was rich, informative, practical and engaging. Everyone in the room took something away from the day – both about themselves and their personal style as well as tips for influencing and engaging with stakeholders. I wouldn't hesitate to recommend Shaun and People of Influence."
Executive General Counsel, Veolia

"
"Shaun recently facilitated our annual business offsite and I am pleased to say he did an excellent job.
His impact was felt right from the initial planning stage where he ensured energy levels were maintained throughout the offsite. The topic was new for many and with a fairly large, usually tough audience, he managed to keep them engaged.
Shaun led a number of the sessions delivering some great insights for the team as well as ensuring enough time for individual reflection.
The real success though has been the follow up actions post the offsite highlighting its value. He definitely made a difference."
Executive Team Member, Financial Markets, Westpac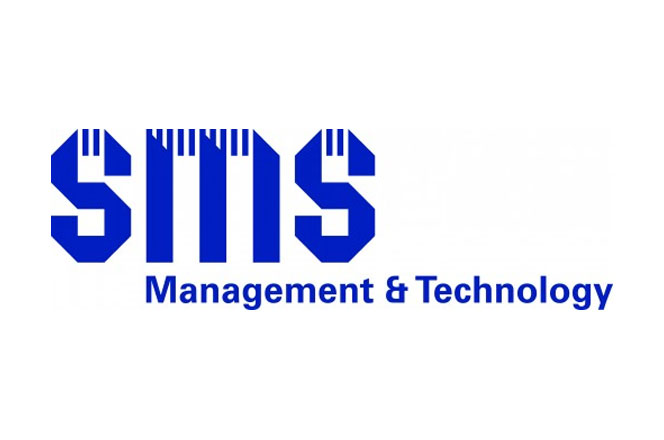 "
"After spending a day with Shaun on 'Presenters of Influence' I walked out of the room excited & confident about my upcoming presentation! The session was not only confidence building but engaging. Shaun has an energy and enthusiasm that is contagious.
Every day I use some of the methods learnt for both my personal and professional life and I love the snippets of videos that pop up in my email from Shaun from time to time! It keeps me honest and the learnings fresh!"
Key Account Manager, SMS Management & Technology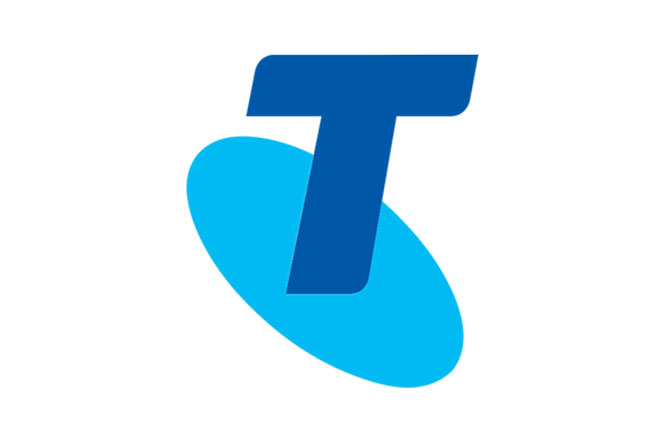 "
"I recommend Shaun's facilitation prowess with the utmost esteem. I first worked with Shaun during my tenure in Telstra's Enterprise & Government department where he led a large-scale problem solving activity with over 500 staff, gave a keynote speech and facilitated a whole day conference with the team. In the feedback we received, Shaun was a clear standout as a highlight to many of the conference attendees. On top of this, Shaun liaised with myself regularly in the holistic planning of this event and went above and beyond to ensure everything went ahead without a hitch.
I next came across Shaun at a design thinking presentation, which was organised through the American Chamber of Commerce. Shaun is a highly informative, witty and relatable facilitator who has an uncanny ability to deliver content. Since attending the course I have become an avid design thinking advocate – the session made quite a substantial impact to how I develop innovative strategy in my role. Shaun was central to that mindset change and I thank him for delivering such a fantastic session.
I have always found Shaun to be approachable, open and driven. I highly recommend working alongside Shaun or attending a session he is facilitating."
National NBN Sales Initiative Lead, Telstra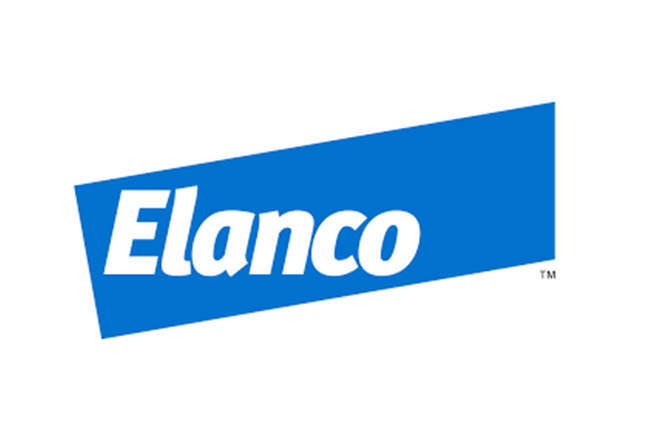 "
"We hired Shaun to assist us during the March '15 kick-off meeting of Elanco Animal Health after the acquisition of Novartis Animal Health in January '15.
We contacted Shaun only a couple weeks before the event and we gave him the task of helping us build and drive the agenda of the first two days of the kick-off. The objective for him was to recommend and facilitate activities that would ease the integration of the two just merged teams of 150 people.
Shaun took the challenge and over-delivered on the objective: the program he developed fitted the team very well and had a good mix of fun and more serious activities. His personal style also fitted very well with the group and myself. A good dose of humour, high energy and drive and lots of flexibility.
Shaun came back at the end of the week on Friday for the closing and delivered the final "motivational" speech. That was great!
All the participants of the meeting went home with high morale and motivation and with a feeling of belonging to the same team. The feedback ratings for Shaun have been at the top of the scale.
If you wish to have a very serious meeting, with no laughter and with low energy levels then don't work with Shaun…for all the others I can warmly recommend him!"
Country Manager, Elanco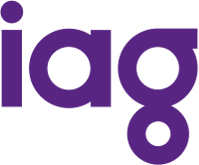 "
"I had the absolute pleasure of working with Shaun. Shaun is one of the best facilitators and influencers I have come across in my career. Having had the opportunity to observe Shaun facilitate sessions from 4 to over 300 people, I was always impressed by his ability to engage everyone, including the silent passenger. He also has the ability to articulate the complex and make it simple and digestible. I was always impressed by how this natural influencer just gets people.
Shaun's dedication and work ethic is second to none and I am counting the days to work with him again. So if you are looking for an influencer who gets your audience and can make them think, feel and do what you want – Shaun's your man!"
Senior Change Manager, IAG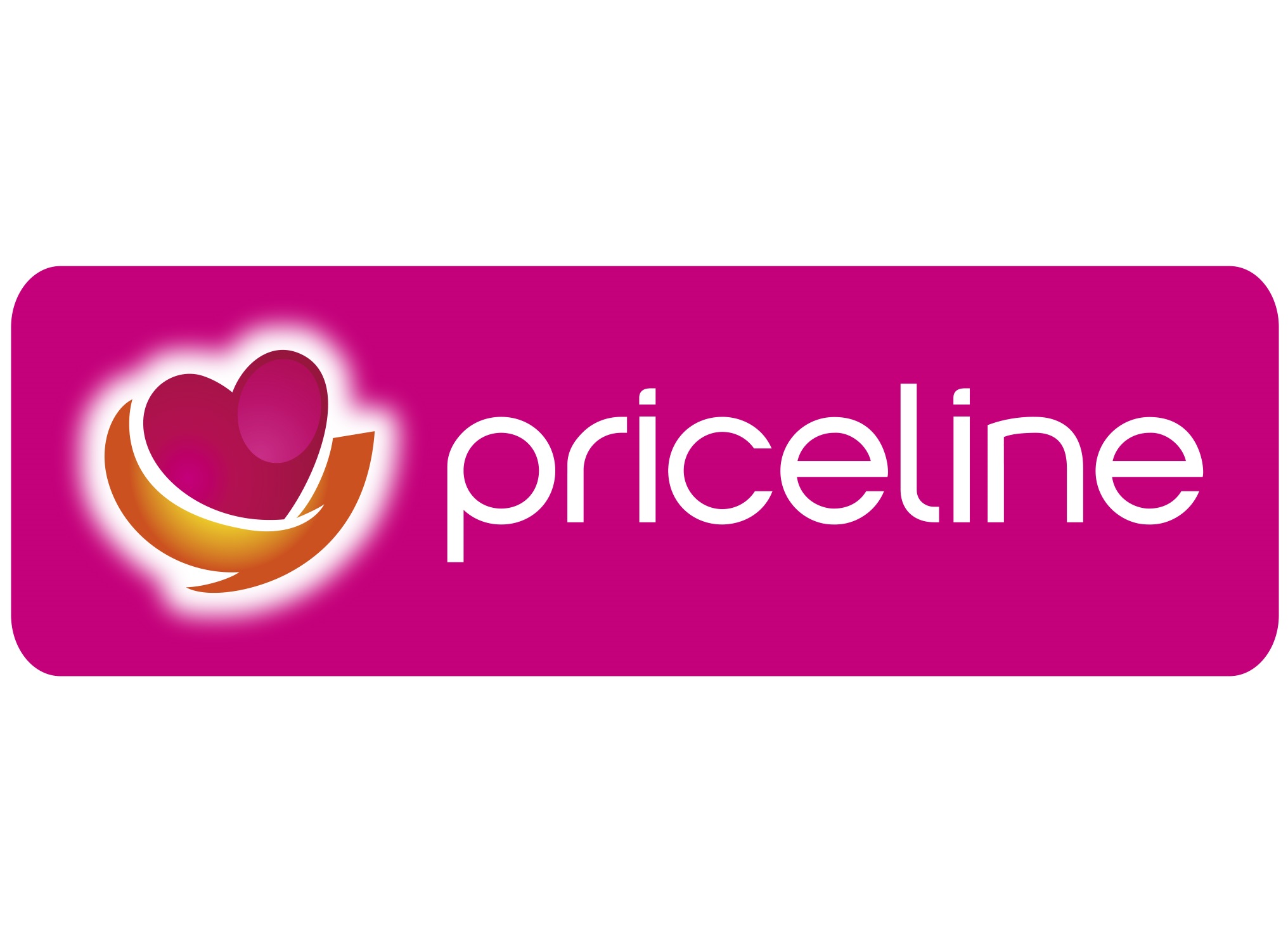 "
"Shaun's knack of being able to deliver complex content in a succinct and fun way was well received by the audience and still utilised within our business today. It has changed the vernacular in our business and changed the way we interact with each other. Shaun is energetic, engaging and willing to take the time to understand our business."
National Franchise Manager, Priceline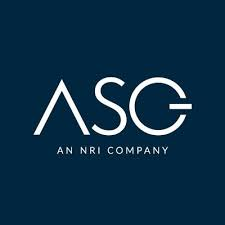 "
"I've had the privilege of attending several of Shaun's full day training sessions, and can't speak highly enough of his work.
He's an exceptional facilitator and trainer, and has the rare gift of being able to draw large and disparate groups into close collaboration and learning very quickly. His deep knowledge of behavioural motivation, team dynamics, communication, leadership and coaching allow him to deliver targeted, applicable training that produces tangible results for his students.
I look forward to bringing Shaun in to help develop people in my next organisation, and continue to regularly apply the techniques I learned from him as I build and lead my own teams."
Lead Management Consultant, ASG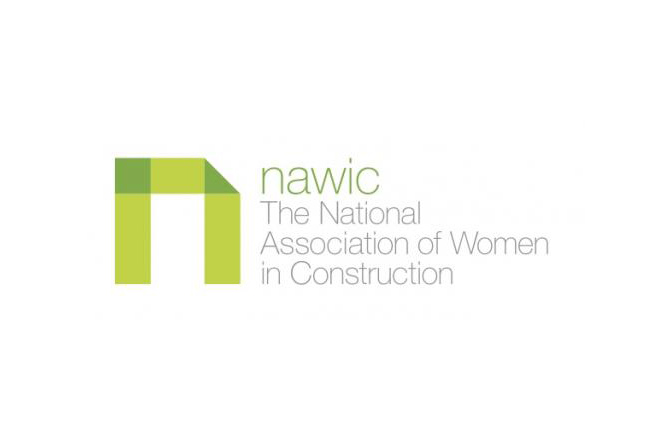 "
"Intuitive. Creative. Engaging. Flexible. Enjoyable. These are all the words that come to mind when I think back to the several days Shaun spent with our team and leading our leadership team through some exhausting strategic discussions and activities.
I am very discerning when it comes to facilitators and I can say Shaun "passed the test" with flying colours…and yes I will be asking Shaun to be a part of my team activities again!"
CEO, National Association of Women in Construction