The people with the
power


to truly change the world
are the

People of Influence
They have a rare power:
to
motivate

individuals,


mobilise

teams and


move

organisations forward
"The outcome was nothing
short of
sensational."
Vice-President Commercial, DHL Express
"In my 32 years as part of the Australian workforce I have

never seen a better facilitator




or presenter

"

Learning and Development Manager, Coca-Cola
"Engaging, funny, creative…
Shaun has this amazing ability
to
inspire an audience

at scale."

Chief of Staff to the Managing Director, Microsoft
"Michelle is able to take a critical business concept
and deliver
practical

solutions through great
communication, plenty of

engagement

and a splash of laughter."

CEO, RCSA Recruitment Industry Association
Our mission is to equip leaders and their teams to become
People of Influence


so that they can have the impact on the world that they were born to have.
Developing leaders with confidence, competence and conscience.
Developing teams that are connected, collaborative and committed.
About Us
People of Influence is a consultancy specialising in leadership and team development. We facilitate dynamic learning experiences in the form of client conferences, team offsites and leadership development programs, working with ongoing clients like Microsoft, Visa, LinkedIn, Australia Post, PwC and Uber.
Our service offering combines fresh, inventive thinking with world-first psychometric tools and exclusive behavioural learning simulations to provide clients with a uniquely powerful arsenal for changing the behaviour of their people and driving performance.
Directors Shaun Kenny and Michelle Rushton, along with a small cohort of facilitators, trusted partners and associates, work with senior executives, leaders and their teams throughout the Asia-Pacific region. We have delivered over 1,000 sessions to 150,000+ people in just the last few years, creating experiences that light people up with laughter and learning.
Read more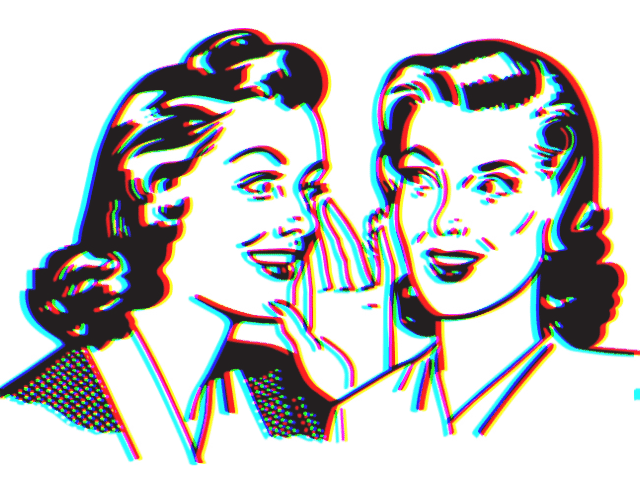 "The outcome was nothing short of sensational, and we have had fantastic feedback from the team who overwhelmingly found the sessions Shaun facilitated to be engaging, fun, informative and memorable."
VICE PRESIDENT COMMERCIAL, DHL EXPRESS
"The level of energy and the amount of fun and laughter Shaun brought to the Convention was fantastic. The Convention was a huge success due to Shaun's facilitation skills and quick wit. The value he added to the design of the content and during the Convention was priceless."
GM PEOPLE & CULTURE, UGL
"The atmosphere Shaun creates is every conference producer's dream. You can sit back and literally see the faces of your participants light up (and at times crack up) with enjoyment and enlightenment about whatever he's facilitating."
LEARNING AND DEVELOPMENT, ARRIUM
"Shaun's energy and ability to manage a room of born and trained skeptics is impressive. But not only is he a good MC/facilitator, the actual content of the Smiling Ox Paradox® program that he delivered to us was rich, informative, practical and engaging."
EXECUTIVE GENERAL COUNSEL, VEOLIA
"What an amazing experience to have Shaun facilitate our Strategic Workshop and the Design Thinking Process…Shaun's high level of engagement, bright and vibrant personality and ability to engage with the wide spectrum of leaders within our business, is exceptional to watch."
MANAGING DIRECTOR, AMP CAPITAL SHOPPING CENTRES
"I, in particular, want to highlight Shaun's thought leadership as well as his skill as a facilitator. I often think of Shaun when putting together programs, given his knowledge of how to create memorable and effective learning experiences is in my opinion, second to none."
SALES PERFORMANCE, LINKEDIN
"With Shaun it's an experience. He generates an amazing energy in the room. He's able to personalise the issues in an organisation, and also bring to bear a wealth of lessons learned from other industries. A true professional, one of the best facilitators I've ever witnessed."
GLOBAL MANAGER TRAINING IMPLEMENTATION, ORICA
"I have seen Shaun with multiple audiences across many topics and objectives…he has an ability to facilitate a crowd of hundreds at a learning week as easily as he manages a group of twenty executives at a strategy day or a small team of ten at a team building offsite."
HEAD OF CHANGE IMPLEMENTATION, NAB
"Intuitive. Creative. Engaging. Flexible. Enjoyable. These are all the words that come to mind when I think back to the several days Shaun spent with our team and leading our leadership team through some exhausting strategic discussions and activities."
CEO, NATIONAL ASSOCIATION OF WOMEN IN CONSTRUCTION
"It's always great working with Shaun – he is knowledgeable, engaging and energetic. Shaun connects with our people and we often get feedback that he is intelligent and funny! I have no doubt that Shaun will make every event a success."
HEAD OF THE LEADERSHIP ACADEMY, KPMG
View all testimonials